Stadtdschungel
2020- Basel

Stadtdschungel (Urban Jungle) is a socio-cultural program, a mixture of art and social work with and for young teenagers. The focus is on Nature in urban surroundings. This provides us with varying topics such as environment, sustainability, climate, society, migration and gender. Stadtdschungel is growing in different forms in different public places. Sometimes, we paint in parks, other times we make DIY bird houses from broken skateboards. The most important thing is the time we spend together. We, at the same time, are also proud of the results: whether it is a mural in a library or a colouring book designed from kids' drawings.
The workshops, I held with and for teenagers, were implemented by social worker Michel Eisele.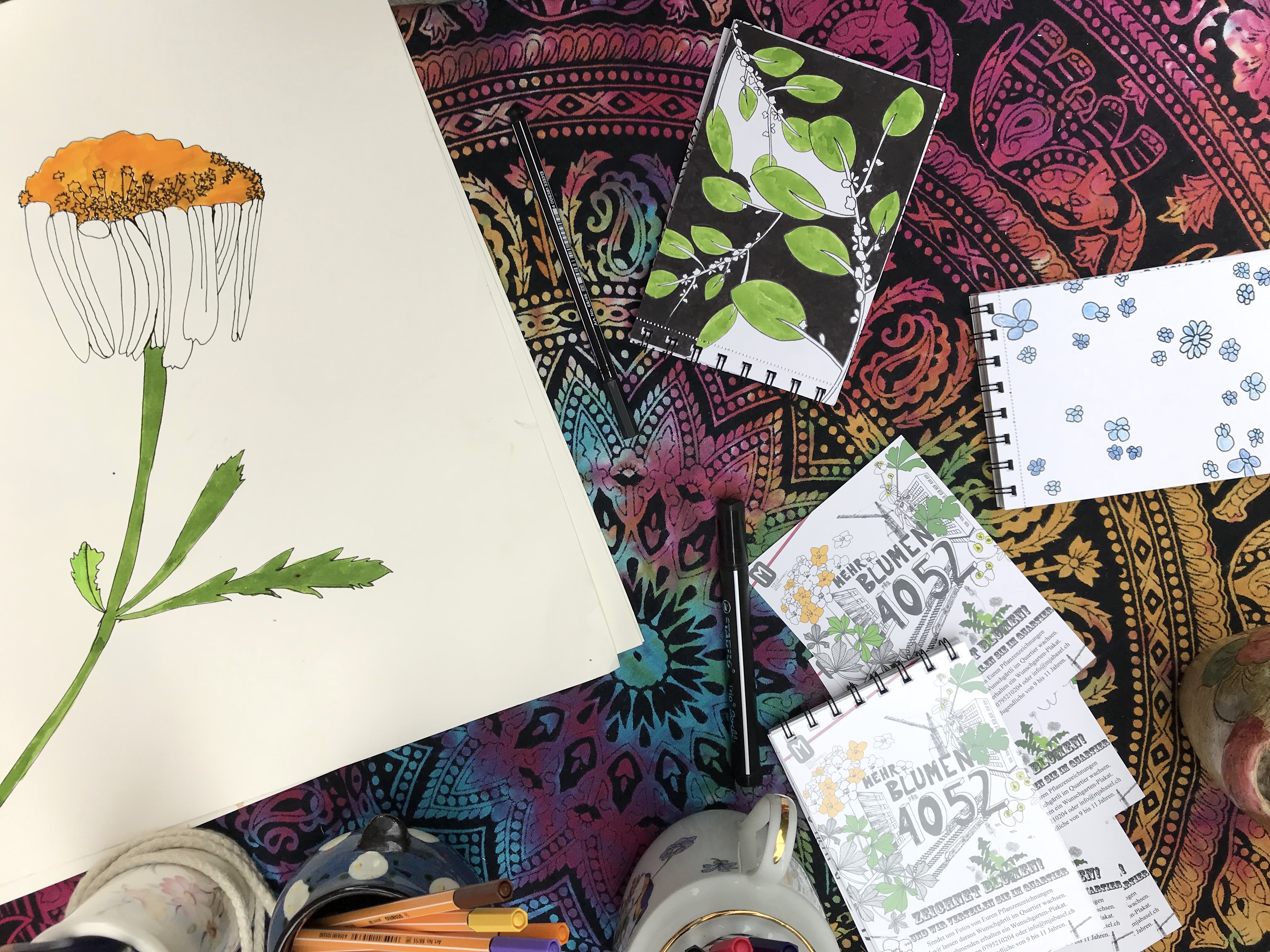 Would you like me to hold a workshop? Maybe in your orphanage, at a social point, in your elderly centre, in a juvenile prison or in a cultural centre? Please contact me here.


photos: IPek & Michel Eisele