Collobjects
2017 I Basel

Collobjects was a sound performance. As part of Transformat Kleinbasel artistic research, we summarised our impressions about fading urban diversity and expanding gentrification. Our setting was a colourful combination of an operating theatre and a cooking-show table.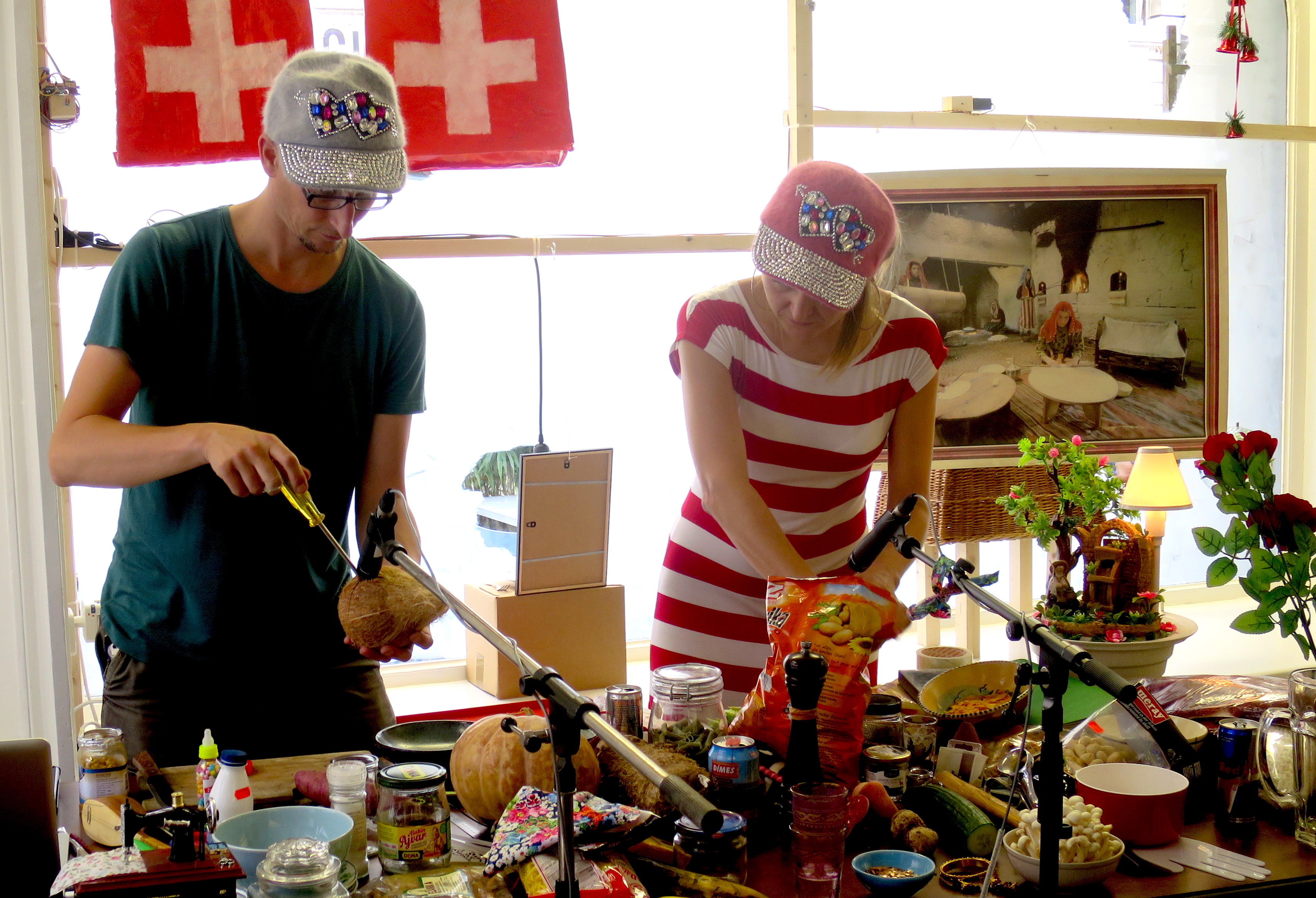 We collected all kinds of edible and inedible little objects, snacks and drinks from groceries of varying cultures of Kleinbasel. We created a soundscape while serving the results of the noises: sometimes tasty, sometimes inedible snack-creations like nails in wine or candies with chilli sauce. With this gesture, we expressed the colourful everyday life of diverse cultures, living peacefully together.
We also reflected our role as an artist, in the process of urban changes.
Collobjects was written and performed in cooperation with Michel Winterberg.


DOCK Archiv Diskurs- und KunstraumI Basel I photos: Paloma Ayala